The Land Advisors Advantage
As the leading land brokerage and advisory firm, we fully understand the complexities and challenges of land acquisition and disposition in California.  To truly optimize the value of land, advisors need an arsenal of tools and partnerships in their back pockets. Land Advisors goes beyond brokerage and offers clients a platform of services and strategies no other firm can match.
LAO
Companies
Through every stage of a project's life cycle, Land Advisors and its respected companies can offer a solution.

LAND BROKERAGE & ADVISORY
Master Planned Communities | Residential Subdivisions | Urban Infill | Multi-family | Age Restricted | Redevelopment | Underutilized Assets | Government Land
LEARN MORE


DEVELOPMENT SOLUTIONS
Entitlement | Strategic Planning | Project Management | Grading Analysis | Construction Management
LEARN MORE


CAPITAL & ASSET MANAGEMENT
Deal Sourcing | Capital Sourcing | Investment & Asset Management | Investor Relations & Reporting
LEARN MORE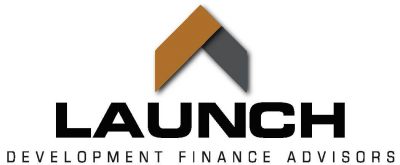 DEVELOPMENT FINANCE ADVISORS
Land Secured Financing | Development Impact Fees | Development Agreement Negotiations
LEARN MORE


MARKET RESEARCH & GUIDANCE
Feasibility Studies | Price & Pace Evaluations | Market Rankings & Opportunity Studies | Target Buyer Profiles | Supply & Demand Conditions | Product Segmentation
Land Advisors works with a wide range of real estate investment professionals including investors, land developers, homebuilders, and lenders.
AEW Capital Management
American Pacific Homes
Arcadia Homes
Bank of America
Beazer Homes
Brandywine Development
Brookefield Residential
California Bank & Trust
Capital Pacific Holdings
Cathay Bank
Central Pacific Bank
City Ventures
Colony Capital
Comerica Bank
CV Communities
Davidson Communities
Diversified Pacific
DMB Pacific Ventures
DR Horton
East West Bank
Ethan Conrad Properties
Fairfield Residential
Family Development
FDIC
Fieldstone Communities
First Bank
Foremost Communities
Freehold Capital Management
Global Investment & Development
Greystar
Griffin Communities
Harridge Development Group
Homes by Towne
IHP Capital Partners
Integral Communities
Intracorp
JBB Development
JMC Homes
John Laing Homes
JP Morgan Chase
K. Hovnanian
KB Home
Lafferty Communities
Landsea
Lansing Companies
Legacy Homes
Lehman Brothers
Lennar
Lewis Group of Companies
MBK Homes
McMillin Communities
Meritage Homes
Morgan Stanley
New West Home
Newport Pacific Land
Oaktree Capital Management
Olson Company
One West Bank
Pacific Coast Capital Partners
Preferred Bank
Pulte Group
QVT Mt. Auburn
R.E. Loans
Rabobank
RainTree Investment
Rialto Capital Management
Richland Communities
Richmond American
Ridge Crest Real Estate
Sabal Financial Group
Shea Homes
Strata Realty
SunCal Companies
Taylor Morrison
TAAG Investment Management
The New Home Company
Toll Brothers
TriPointe Homes
Trumark Companies
U.S. Bank
Van Daele Communities
Warmington Residential
Wells Fargo
Westland Capital Partners
William Lyon Homes
Williams Homes
Woodside Homes