Land Advisors Organization Completes Sale of Fremont Island Located in Utah's Great Salt Lake to a Non-Profit Ensuring its Preservation
Sale of 4,133-acre island preserves the island in its natural state for future generations.
Salt Lake City, Utah (November 12, 2020) – Land Advisors Organization's Salt Lake City office is pleased to announce the sale of Fremont Island, a 4,133-acre island in Great Salt Lake. The island was purchased by a non-profit which plans to preserve the island in its natural state for future generations.
Fremont Island, which is the Great Sale Lake's third largest island after Stansbury Island and Antelope Island, is privately-owned and permission is required for access. The island is accessible via an exposed sand bar when the Great Salt Lake water level is lower than 4,194 feet in elevation. The start point of the land bridge is approximately one mile east of the Antelope Island Marina via the Antelope Island causeway.
"Initially working with the seller who planned to develop an amazing master-planned community that would provide thousands of homes on the island and following multiple visits to the island, it felt like the best optimal use for Fremont Island was to preserve or under develop it," said Zach Hartman of Land Advisors Organization's Salt Lake City office. "With a shortage of land in Utah and rapid growth, there are opportunities and challenges that must be thought through from all viewpoints. I'm excited to be part of preserving this land for generations to come as well as other critical preservation projects in the region, such as those efforts within the Inland Port."
Zach Hartman specializes in advising private equity investors, banks, financial institutions, developers, pension funds, REITs, public entities, family offices, homebuilders and individual owners with the acquisition and disposition of Utah land assets. The firm continues to advise clients on land developments and is working on several current projects in the area.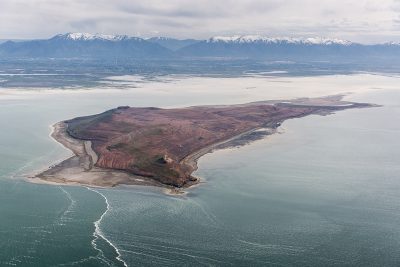 About Land Advisors Organization
Founded in 1987, Land Advisors Organization is the nation's largest land brokerage firm specializing in providing deep market insights to landowners and purchasers for the most comprehensive and effective evaluation of land in markets across the country. By integrating current local market information with cutting-edge technology and geographically specialized professionals, Land Advisors Organization advises clients in identifying and capitalizing on valuable land opportunities in all economic environments. Land Advisors Organization serves landowners and purchasers from offices in Phoenix, Tucson, Casa Grande and Prescott, Arizona; Irvine, San Francisco, Century City, Pasadena, Roseville and San Diego, California; Orlando, Tampa, and Jacksonville, Florida; Boise, Idaho; Las Vegas, Nevada; Albuquerque, New Mexico; Charlotte, North Carolina; Atlanta, Georgia; Austin, Houston and Dallas-Fort Worth, Texas; Salt Lake City, Utah and Seattle, Washington. Stay connected with us on Twitter, Facebook and LinkedIN.
# # #
Media Contact: Patty Johnson, Connections Marketing & Communications
PattyJohnson@Connections-marcom.com or 602.402.2965
Photo credit: Jared Medley Photography