Front End Consulting Strategies
Our Conservation Division provides expertise in designing conservation strategies that solve land use and resource challenges.
Custom-Tailored Advisory Services
Our Conservation Division tailors services to unique needs, from developing multi-generational land strategies to assisting landowners in leaving a conservation legacy.​
Leaders in the Industry
Our Conservation Division is comprised of trusted and experienced advisors with an impressive track record in land and water conservation.
The Land Conservation Division provides expertise in brokering conservation transactions that protect important land and water resources, with an aim towards balancing needs of the built and natural environment. We provide advisory services that solve land use and resource challenges, protect drinking water supplies, improve recreational opportunities, and contribute to vibrant economies.
Our services are custom-tailored to the needs of clients, and include portfolio management, evaluation of conservation tools and fund sources, developing project and funding proposals, designing effective mitigation approaches, planning for open space and protected land networks, and providing assistance to landowners who wish to leave a conservation legacy.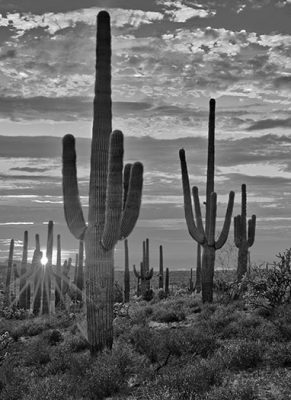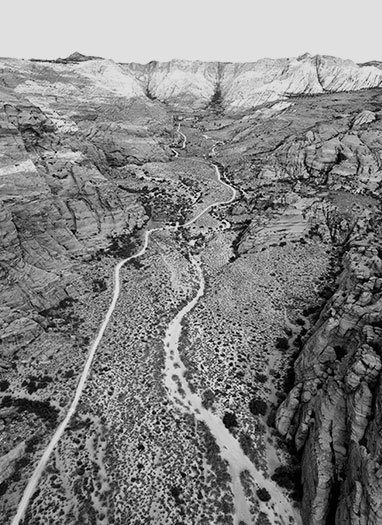 Land ADVISORS of FOCUS + TENACITY
It takes perseverance to navigate the complex nature of land acquisition and disposition, so we roll up our sleeves every day to make these complicated transactions easy for you to capitalize on, wherever business takes you.
Meet the Land Conservation
Division
We focus on advising and guiding legacy-minded clients through the conservation process during every stage of both the bureaucratic process and the real estate transaction Coupled with our exclusive technology, LCG provides full-service conservation expertise and grant writing at its best.
Heather Reading
Conservation Advisor
Heather Reading brings over 20 years of expertise in land and water conservation to Land Advisors Organization. As a trusted Conservation Advisor, she enjoys success in aligning diverse stakeholders around a shared vision that enables outcomes benefitting both people and nature. She focuses on conservation transactions and advisory services that solve land use and resource challenges, protect drinking water supplies, improve recreational opportunities, and contribute to healthy communities with vibrant economies. In collaboration with Land Advisors Organization large land and agricultural advisors, Heather provides advisory services tailored to maintaining the economic viability of family farms and multi-generational ranching operations to preserve the heritage of agriculture. She brings expertise in large land portfolio management and disposition, grant-writing and securing multi-million dollar funding awards, developing creative strategies tailored to the needs of individual landowners and helping them to leave a lasting legacy.
Prior to joining Land Advisors Organization, Heather served as Land & Water Protection Director for The Nature Conservancy in Arizona. She protected thousands of acres of Arizona's most important conservation lands for future generations, secured flowing rivers and state drinking water supplies, and helped families to save their working farms and ranches. Her conservation success was accomplished by negotiating complex real estate transactions, developing market-based solutions, facilitating public-private partnerships, and shaping public policy.
Heather helped shape the 2018 Farm Bill by working at local, state, and national levels to improve conservation programs and increase funding. She assisted USDA Natural Resources Conservation Service in building a successful Agricultural Conservation Easement Program for Arizona and directing easement program funding to the state. She currently serves on the NRCS AZ State Technical Advisory Committee.
Heather also has experience designing and implementing effective mitigation strategies. She managed an In-Lieu-Fee mitigation program for The Nature Conservancy in AZ that effectively doubled the size of a nature preserve. She has developed strategies to offset impacts of groundwater withdrawal on river systems and the impact of transportation corridors on wildlife. Additionally, she is a former federal agency biologist with National Environmental Policy Act regulatory review and Endangered Species Act consultation experience.
Heather earned a Bachelor of Science in Biology and Master of Science in Forestry from Northern Arizona University, in Flagstaff AZ, where she developed a passion for the outdoors and connecting people to nature. She and her husband recently purchased their favorite outdoor gear store there and are successful small business owners and members of the Flagstaff business community.
Logan Holz
Leading our Jacksonville office, Jacksonville native Logan Holz is a licensed real estate broker with over 30 years of experience in commercial real estate, land development, mitigation banking, and corporate real estate. Over the course of is career he has successfully negotiated real estate transactions in excess of $500 million. Prior to joining Land Advisors, Logan founded Eagles High Real Estate Advisors, and was a Senior Vice President of Land Brokerage at Newmark Grubb Phoenix Realty Group, and a Senior Director of Land Brokerage at Cushman & Wakefield. His understanding of the complexity of permitting, development, and providing transaction and advisory services to a wide range of institutional and high net worth clients enables him to successfully execute engagements in the quickly growing market.
Logan and the Jacksonville team provide advisory services to landowners, home builders, developers, investors, mitigation bankers, and financial institutions in the Northeast Florida market, including Clay, Duval, St. Johns, Nassau, Flagler, and Baker Counties.
Logan is a member of the Urban Land Institute and the Florida Association of Mitigation Bankers. He graduated from the Florida State University College of Business with a Major in Marketing.
Brokering complex land deals with commitment and precision is our core business and legacy.

A full-service solution for your financing, debt, equity and M&A needs.

Data-driven consulting on public finance, homebuilder services, tax reduction and market research.
Get In Touch

Office Address:
4900 N Scottsdale Road
Suite 3000
Scottsdale, Arizona 85251
(480) 483-8100