Beyond Land
Tennessee-based advisory and brokerage services for every stage of the real estate life cycle.​
In Great Hands
In-house accretive services for all of your capital, research & data, asset management and development needs.
Respected and Connected Land Experts
Headquartered in Nashville, we are the Tennessee land experts.
Land Advisors Organization brings its high-tech, data-intensive land brokerage services to the Nashville area and surrounding markets. Our advisors Eric S. Deems, and Ashley Bishop provide brokerage and advisory services to those who need a rock-solid, data-driven roadmap for acquiring, selling, financing or developing land and land-related assets.
Land is a complex asset with many constraints and opportunities. We make it our business to understand local land use throughout Nashville and surrounding markets. Fueled by proprietary databases and best-in-class technology, our approach reduces risk, enhances returns and unlocks the full potential of every transaction.
Land Advisors Organization provides site acquisition, disposition, and new market expansion services for owners and developers of commercial land by employing a coordinated effort across our U.S. platform. In collaboration with Land Advisors Capital, we also facilitate access to development capital and advisory services for projects in the Nashville area, Huntsville, Alabama, and southern Kentucky.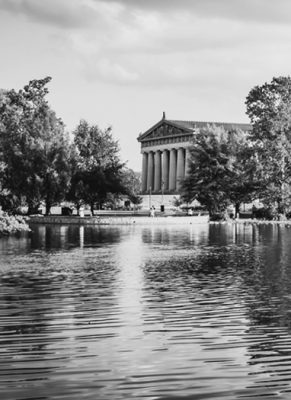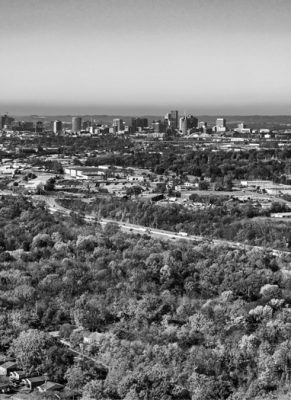 Land Brokers of FOCUS + TENACITY
It takes perseverance to navigate the complex nature of land acquisition and disposition, so we roll up our sleeves every day to make these complicated transactions easy for you to capitalize on, wherever business takes you.
LAO MARKETS
Brokering complex land deals with commitment and precision is our core business and legacy.

A full-service solution for your financing, debt, equity and M&A needs.

Data-driven consulting on public finance, homebuilder services, tax reduction and market research.
Meet the Team
Collaboration and specialization = LAO's ability to provide exceptional service. We build teams of geographic and functional specialists who collaborate to make a way for your project to succeed.
Eric S. Deems
Advisor & Principal Broker
Leading our Nashville office, Eric S. Deems is an established real estate professional with expertise in strategic real estate planning, land brokerage and development, and site selection. Eric has facilitated more than $500M in real estate transactions over his career. A resident of Nashville, he is recognized in the real estate industry for his ability to connect parties with shared objectives as well as his adeptness in navigating complex transactions and guiding investor relations through acquisitions, public-private partnerships, and joint venture arrangements. Throughout his career he has been involved with managing multi-market development projects for clients in multifamily, student housing, and industrial land development. He is also well versed in managing multi-state real estate portfolios and strategic site selection for large entities such as the Tennessee Valley Authority, the United States Postal Service, and several private companies and investment funds.
Eric earned his MBA from Vanderbilt University and received his bachelor's degree in political science from Belmont University. Eric is a licensed real estate broker in Tennessee, Kentucky and Alabama and serves the community as a volunteer firefighter with Williamson Fire-Rescue, board chairman of Nashville Emerging Leaders, and is involved with various other community organizations.
Eric and the Nashville team serve middle Tennessee and the surrounding markets, which include Huntsville, Alabama, and southern Kentucky.
Contact
(615) 392-6201
3102 West End Avenue
Suite 400
Nashville, TN 37203
Ashley Bishop
Advisor
With more than 20 years' experience in real estate, Ashley Bishop's focus is advising commercial and residential real estate developers with site selection. He built his reputation as Middle Tennessee's leading land broker, having sourced more than 7,000 acres of land for residential, multifamily, and industrial, throughout the Nashville Region.
Ashley works with institutionally capitalized real estate developers as well as property owners and provides these real estate decision makers with the tools they need to make informed site decisions. His work includes analyses of the market, location, site, competition, and a deep understanding of political and legal landscapes.
Ashley's past clients include Alliance Residential, Al Neyer, Middle Street Partners, Fairway Investments, Worthing Companies, Walton Development, Rite Aid Corp., Hilton Hotels, IHG Hotels, Pulte Group, and David Weekley Homes.
Contact
(615) 392-6202
3102 West End Avenue
Suite 400
Nashville, TN 37203