Southeast Expansion Continues for Land Advisors Organization with Opening of New Jacksonville, Florida Office
Newest office to serve Florida's northeast markets, providing land brokerage, capital, and real estate advisory services, including mitigation banking.
Jacksonville, Fla. (August 10,2020)-Land Advisors Organization is again expanding its southeastern United States presence with the addition of a new office in Jacksonville, Florida, marking the firm's second office to open in the region this month. Land Advisors Organization currently has offices in Orlando and Tampa, Florida as well as Charlotte, North Carolina and Atlanta Georgia providing land brokerage, real estate advisory and capital service across the region.
Land Advisors Organization's Jacksonville office will be managed by Logan Holz, an established local real estate broker, who is new to the firm. He is bringing the firm's expansive data-driven market analytics and capital services to the market as well as his expertise in mitigation banking. The firm's Jacksonville office will provide advisory services to landowners, home builders, developers, investors, mitigation bankers, and financial institutions in the Northeast Florida market, including Duval, St. Johns, Nassau, Flagler, and Baker Counties.
"Florida has been one of the fastest growing markets in the country during the pandemic with approximately one thousand people per day migrating to the state and fleeing the large cities," said Greg Vogel, founder and CEO of Land Advisors Organization. "Bringing Logan Holz on board to run the Jacksonville office not only allows us to better serve our clients and customers by connecting the region's growing markets, he is also bringing expertise in the area of mitigation banking to aid development challenges in these areas so the growth can be effectively addressed."
A native of Jacksonville, Logan Holz is a licensed real estate broker with over 30 years of experience in commercial real estate, land development, mitigation banking, and corporate real estate. His understanding of the complexity of permitting, development, and providing transaction and advisory services to a wide range of institutional and high net worth clients enables him to successfully execute engagements in the quickly growing market.
"I am honored to be part of an outstanding organization that shares my values and goals, and I look forward to utilizing the cutting edge resources provided to me to become the premier land brokerage and advisory firm in Northeast Florida."
Logan Holz is a member of the Urban Land Institute and the Florida Association of Mitigation Bankers. Mr. Holz graduated from the Florida State University College of Business with a Major in Marketing. Land Advisors Organization's Jacksonville office will be located in Ponte Vedra Beach at 111 Solano Road.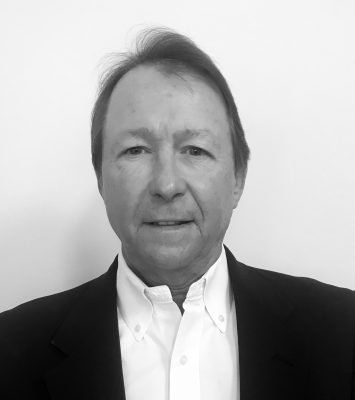 About Land Advisors Organization
Founded in 1987, Land Advisors Organization is the nation's largest land brokerage firm specializing in providing deep market insights to landowners and purchasers for the most comprehensive and effective evaluation of land in markets across the country. By integrating current local market information with cutting-edge technology and geographically specialized professionals, Land Advisors Organization advises clients in identifying and capitalizing on valuable land opportunities in all economic environments. Land Advisors Organization serves landowners and purchasers from offices in Phoenix, Tucson, Casa Grande and Prescott, Arizona; Irvine, San Francisco, Century City, Pasadena, Roseville and San Diego, California; Orlando, Tampa and Jacksonville, Florida; Boise, Idaho; Las Vegas, Nevada; Albuquerque, New Mexico; Charlotte, North Carolina; Atlanta, Georgia; Austin, Houston and Dallas-Fort Worth, Texas; Salt Lake City, Utah and Seattle, Washington. Stay connected with us on Twitter, Facebook and LinkedIn.
# # #
Media Contact: Patty Johnson, Connections Marketing & Communications
PattyJohnson@Connections-marcom.com or 602.402.2965